Cutter Bar
Windsor is manufacturer and exporter of Cutter Bar. We already have a global footprints in almost 43 countries and counting..... Our Combine Harvester Parts are manufactured using good technology, Superior raw material and under strict inspections measures. Our parts designed and manufactured as per ISO international standards. We can also make parts according to client's specific drawing/ sample.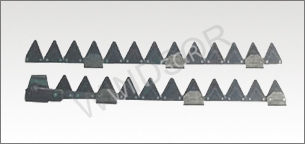 Cutting Bar Assembly
Net.Wt. - 4.51 Kg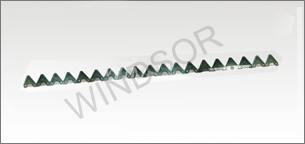 Cutting Bar Assembly
Net.Wt. - 2.59 Kg

These parts are WINDSOR parts and not manufactured by OEM's. Original manufacturer's parts picture, name, part numbers and descriptions are quoted for reference only and are not intended to indicate or suggested that replacement parts are made by the OEM.
Why Windsor
---
Quality & client satisfaction is our utmost priority.
We are commited to give satisfaction to our clients through excellence:
Cutting edge Techonology
Price competitiveness
Delivery of Consignment in Time
Quality Checked products
In house R&D Facility
Vast experienced team of Engineers
Membership
---
FIEO
CII
IDA
STAR EXPORTS HOUSE